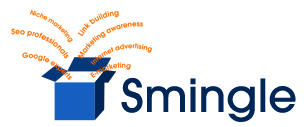 Free Seo Guide
Ok I am going to cover the basics of on- page Seo, to give you an idea of how search engines like a website to be presented, and how to obtain maximum results in the search engines for niche websites.
ON PAGE SEO
Domain Name
Choose a domain name which is keyword rich and describes the product you are selling exactly.
Always choose either .co.uk or .org.uk extension as these are most defiantly preferred for ranking in google.co.uk.
So a good example which covers both of the aspects above, would be christeningshoes.org.uk (available to register at time of posting this article)
Title Tag
This is one of the single most important aspects of on page SEO. This needs to be totally relevant to the domain name and also be as natural as possible
So a good example of a title tag for christeningshoes.org.uk would be this : christening shoes | girls | boys | christenings
Keep it short and to the point. Don't be tempted to put too many keywords in here, as you will water it down and not have the same impact.
Meta Description
This is what the search engine uses to show a snippet in the results page. This should be keyword rich with your domain name keyword used at least once and also be informative and easy to be read by humans
So a good example of a meta description would be this "Christening shoes have the best range of shoes for this magical occasion. We have both boys and girls christening shoes at the cheapest prices and available with free delivery"
This is very keyword rich, with lots of possibilities of other matching keywords appearing also in the search engines.
Meta Keywords
Don't listen to ANYONE who says that this doesn't matter anymore – it does !
A good example of the Meta Keywords for christeningshoes.org.uk uk would be "christening shoes,boys christening shoes,girls christening shoes,cheap,pretty,black"
Keep the keywords for each page to a min of 5 and a maximum of 10 and always put a comma with NO space after each keyword.
Reseller Hosting
Reseller or multiple website hosting is great if you want to host multiple websites with only one monthly cost. I fell into the trap when I first started, of buying individual hosting instead of reseller hosting and I ended up paying out a small fortune for hosting my websites individually. With reseller hosting, you only pay one price a month for unlimited hosting and this is excellent if you are constantly building mini websites or niche websites as the cost per month will never change. At present, there is a free 6 month trial of excellent UK based reseller hosting here and it is the exact same package I use, and I cannot recommend them enough. When I took this reseller hosting package, there was no free trial let alone 6 months free trial, so this offer is a real steal, as your websites will already be making money before you get your first months hosting bill.
H1 Tag
This is very important and your chance to shine. Google likes correct formatting of the header tags and if you use them correctly, you can achieve some excellent results. Try to keep it as similar as possible to your domain name, but without making it to obvious.
So a good example would be "Christening shoes at the cheapest prices"
H2 Tag
Again this is important and can be used with good effect. Use a variation of your main keyword and keep it targeted
So a good example would be "Their special day is fast approaching, and you are looking for the best christening shoes you can find – now you have found them"
H3 Tag
Just to keep in line with looking fluent with correct use of H tags, this can be utilised with just another variation of your main keyword.
So a good example would be "Choose from our extensive range of christening shoes, which range from classic to modern"
Image ALT tags
Make sure you always use image ALT tags on all images included on your page. These do not only aid those who are partially sited, but it also follows further compliance with search engines and makes your site nice and clean. They also can bring you extra traffic from google images etc if done correctly.
Unique content
ALWAYS use unique content. Never copy someone else's content as A. it is stealing and B. search engines hate duplicate content. Keep your content as keyword rich as possible but only mention your main keyword 4-6% in the entire content on the page. So for every 100 words, you can mention your keyword 4-6 times. Only bold the keywords approx 2-4 % on the page also – don't over do it
I hope you have found this guide useful, it was written In January 2009 and is correct in my opinion and experience. I will be compiling the next free seo guide soon, and this will about off-page seo, which is more important than on-page seo.
Thanks for reading - hope you have learnt something new today.
IMPORTANT ANNOUNCEMENT - PLEASE READ
Due to the sheer amount of emails and requests I get for my SEO services and SEO advice, especially after this free SEO guide has been widely circulated, I have decided to offer a mini on page SEO makeover service.
I get approx 15-20 emails a day from people asking for help and advice for their websites, and as much as I like to help people out for free (which I have done for the last 12 months), it does get very time consuming and I cannot answer all emails in the detail that is needed to help with the on page SEO. It is now starting to also affect my time spent on my own projects, as recently I have been spending a 4-5 hours a day helping others with their websites at no charge.
My standard day rate for SEO services is £750, however most individuals / affiliates find this expensive (understandably, but this is what I charge to corporate clients who are more than happy to pay this amount due to the results I achieve for their websites), so I am now offering a service which costs only £100, and is an "on page" SEO makeover of your existing website.
The help and advice I give to your initial website, can also be applied to your other websites, as you can use the same on page SEO advice on them also. So you are gaining knowledge and advice for all your websites and not just the one you are asking about.
Out of all the requests I get from people asking for advice on their sites, I can honestly say I have seen 4 out of the last 100 which have had correct on page SEO, which is why it takes me so long answering the emails and requests, as there is so much to explain.
If you are interested in this service then click here and we can talk further.

To speak with me personally email me here

To return to the home page click here